Recently, Refuge had the opportunity for to hold our first dad's retreat here in Colorado.  The purpose of the retreat was to learn and grow together through teaching and relationship building.  One big goal of the retreat was to give adoptive dads the rare opportunity to connect with other dads and discover that we are not alone in the challenges and struggles we face.  Even though many of us have close, male friends in our lives, many of those friends are not adoptive/foster dads.  
 
One attendee mentioned that even though he has solid friends from hard places. As  It is often difficult for parents raising bio or "typical" kids to grasp that our parenting methods look very different.
 
We are designed by God to be relational people.  Our very purpose for living is to be in relationship with God.  He is our father.  He chose and wanted us and desires to be in relationship with us.  Just as we chose our children and desire to be in relationship with them. Sometimes, however, WE reject that relationship with God. And sometimes our children reject relationship with us.
 
I do not have to remind you that most of our children come from a world of neglect, abuse, abandonment, and exploitation, and their backgrounds have often damaged if not destroyed their sense of identity and worth.  Often, these experiences create deep levels of shame and feelings of unworthiness. They long deeply for relationship, but these experiences lead to a belief that they are not worthy to be loved.  As we try to move closer to our kids, they often push us further away.  
 
Perhaps we, as dads, begin to feel like we are failing or do not feel as though the effort is worth the time and energy.  Maybe something inside of US begins to be triggered based on what our kids are doing to reject us or acting out. Pressure and drama build and we, as dads, tend to feel overwhelmed and then we shut down.  Isolation sets in and we are not interested in talking about our "feelings".  Because we are MEN --and MEN can not have feelings…except for anger, which is really not a feeling, but a response to the deeper issue.
 
As Refuge Ministries works to offer hope to adoptive and foster families, we want to encourage you that there are others that GET what you are walking through as a dad.  We also want to encourage you to SEEK OUT relationships with other adoptive/foster dads.  There can be great strength and encouragement in simply hearing another dad's story and knowing that YOU ARE NOT ALONE.  
 
I have had more than one dad share with me that they just want to GIVE UP. And on a personal note, I myself have had that desire. I think we've all had moments (weeks, months) where we ask ourselves "Is it really worth it?"  I am here to tell you, it is worth it!
 
As I look back over my relationship with my own children, I see how far we have ALL come since we have become a family It has been a slow process, sometimes with miniscule progress, but it has happened. Adoption is not only about loving a child, it is equally about transforming YOU and YOUR HEART.
 
I would not and could not see these truths without other dads around me to encourage me, support me and lift me up.  Isolation is one of the BIGGEST factors in difficult adoptions. Relationship with other adoptive/foster dads is vital to our survival as adoptive families.  The devil would love nothing more than to convince us of the lie that we are alone and no one understands what we deal with.  This is simply not the truth.
 
YOU ARE NOT ALONE.
 
This is why Refuge exists.  This is why we hold retreats. This is why we are working to connect with you.  
Please consider joining us in the future.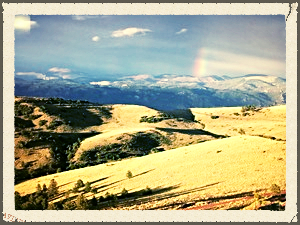 (yes, this is a view from the actual retreat location in Colorado)
---
Once 'n Done
Convenience is something we value in our culture today.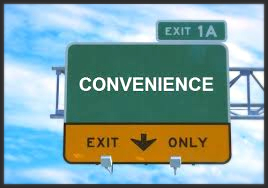 Quick. Instant. Easy. Rapid release. Disposable.
 
These are all words you will find on many, if not all, cleaning products today.  All terms we like to apply to the messy areas of our lives.  
 
Once and done.  Wouldn't that be fantastic?
But even with floors, it's not really true.  You've washed it once and you are done…for now.  The truth is we all know we are going to have to wash that floor again.  It is the same with adoption grief.  It is not "Once 'n Done."
I will never forget the most impactful sentence I ever read during the exhaustive adoption reading I did before my first child came home at 10 months in 1998.
 
"With age comes understanding."
This is a heavy concept. But what does it really mean? 
Our daughter was a baby when she came home. We've always talked about her adoption and what a blessing is has been to us. Our son has always known he was adopted and he has always been such a happy and content child. But in truth, there is no formula to apply for a rapid release of grief.
Shouldn't all the love they have received for all of these years cancel out those beginning moments of pain? 
No. Not at all. It does not work that way.  With age comes understanding.  
It is a great foundation that your child has growing up loved and invested in, and ultimately, when the storms come, they will be battle worn and weary, but they will stand and you will be the rock they stand on. 
 
Think about your child's story.  How have you presented it to them?  The way you talk about it to a 2 year old about how they came home is not how you talk about it to an 8 year old, or a 10 year old, or a 12 year old, and by the time they are 15, they know the how and are figuring out the WHY. 
 
It is the WHY that hurts them. It is the WHY that is NEVER "once and done".
 
If you are the newly adoptive parent of an infant, you MUST recognize that grief is not a disposable feeling.  It has no rapid release formula.  It is the gift that keeps giving.  Forever.  It never goes away.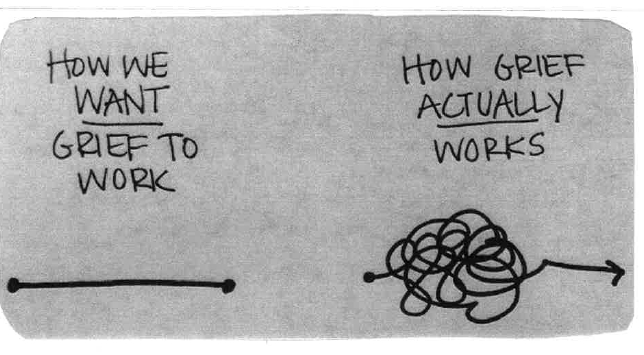 Please 
understand this; embrace it; prepare for it
.
 
If they were adopted as infants, theirs is a pain that was forged deep in their hearts before they were even born.  It is our duty and honor to carry them through it when it finally comes to the surface, and it WILL come.
 
If there was ever a time that you need to understand that "It's not about me", this is the time. It will feel like they are rejecting you.  They are not.It will feel like they do not love you and never did.  They do.It will make you think that none of the love and attention and effort and blood and sweat and tears you have poured out for them matters.  It does.
 
This is what an adoptive parent does.  It's what a PARENT does.  We bear the pain with our children.  Because we love them.This is when we begin to understand just how perfectly God loves us.
 
1 Corinthians 13:7-8a says (emphasis added), "Love BEARS all things, BELIEVES all things, HOPES all things, ENDURES all things.  LOVE NEVER ENDS."
 
Love is not "once and done".  It endures forever. Please be prepared to love your children by BEARING, BELIEVING, HOPING, ENDURING, AND NEVER ENDING.
---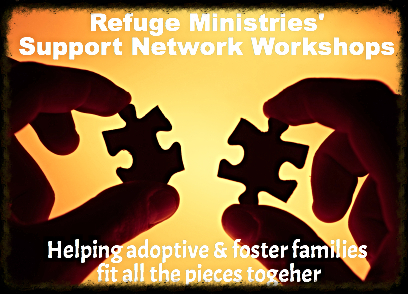 What kind of support surrounds you as a parent or a challenging child
?  Do your friends and extended family "get" the challenges you face?  Does your church and its leaders understand why it may be impossible for you to attend weekly services or send your child to Sunday school or to a youth function?  Are there times when you notice  "normal" families and think, "I just wish my kid could function
sem
i-normally in public?  I just call it a successful day if my child goes to bed without cussing me out or putting a hole in our wall!"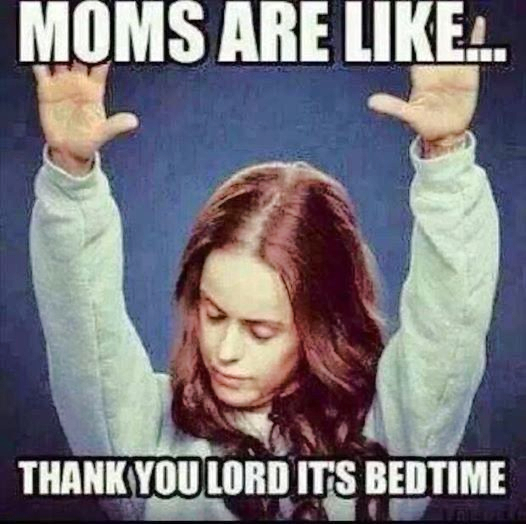 Hopefully, most of you have an "inner" circle of trusted friends and f
amily who understand the unique dynamics and needs of your family, but one of the desires and purposes of Refuge is to help those in our "outer" circle (churches, teachers, neighbors, friends, coworke
rs, etc) to come to a deeper knowledge of how to better support adoptive families as they navigate uncharted waters…er, tidal waves…of raising children from traumatic backgrounds.  
One way we do this is through workshops specifically designed for a broader population who wish to understand and support adoptive families.  
Refuge Workshops are fun, engaging, informative, and judgment free half day long teaching sessions with two individualized tracks. Our 
workshops are designed to assist families and communities in forming realistic expectations and offering hope for healthy and restored relationships.  
Track 1 is for PARENTS. The content zeroes in on fostering (no pun intended) true relationships within an adoptive family.
 
Track 2 is for the SUPPORT NETWORK: church leaders, friends, family, neighbors -- really anyone who wishes to be a part of the "team."  This track helps our "outer" circle learn how to come alongside the adoptive family in helpful and positive ways that may actually surprise them.
 
If you would like to discuss bringing a Refuge workshop area, please contact Joel Longshore at 303.919.7080, or email joel@refugeforadoption.org.  We would love to speak with you and give you more details on how to host a successful workshop!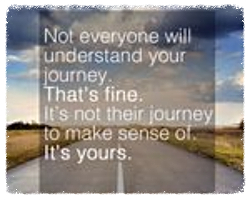 '
 
---
WHY WE ARE HERE
Refuge Ministries exists to provide restoration, renewal and rest to adoptive and foster families by offering them hope through education, community and the healing power of Jesus Christ.
 
Please consider partnering with us through a one time, or ongoing financial gift.  Your generosity truly does help make a difference in the lives of struggling families.  To give, please click the following link…
 


---